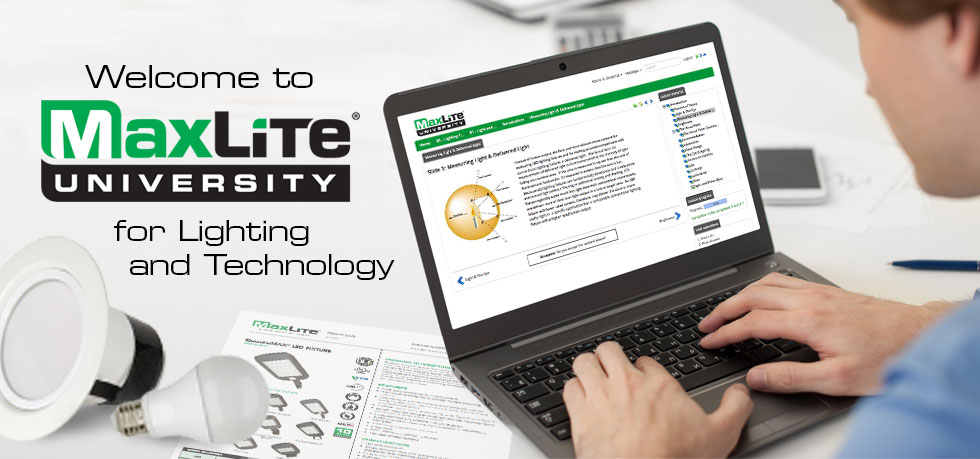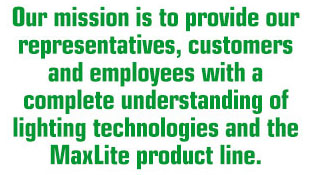 The MaxLite University Lighting Degree program offers three comprehensive courses in lighting fundamentals, ranging from beginner to advanced learning. All courses have been updated to include LED lighting education.

Whether you're a complete lighting novice or continuing your professional development, you are eligible to earn a certificate in our free online degree program. The courses are self-paced, but most lesson units can be completed in 30 minutes to an hour. You will receive a certificate upon completion of the program.

MaxLite University courses are currently eligible for the following continuing education units from the American Lighting Association:

Lighting Fundamentals – ALA: 4 CLC Credit Hours
Lighting Fundamentals (Intermediate) - ALA: 2 CLC Credit Hours
Lighting Fundamentals (Advanced) - ALA: 3 CLC Credit Hours

As course content is updated, MaxLite will apply for additional CLC hours.

For more in-depth knowledge about MaxLite's indoor, outdoor and lamp product lines, visit the Product Training Modules section. Each module covers product specifications, features, benefits, applications and third-party certifications.

You'll find a wealth of lighting industry resources at your fingertips at MaxLite University, but please do not hesitate to contact us with additional questions.